Our online WSET courses enable you study for a WSET Level 2 in Wines Award from the comfort of your own home.
Hertfordshire Wine School is part of the Local Wine School Network and your online course will be delivered via LIVE sessions hosted by one of the network's certified WSET educators. All our course tutors are Approved Programme Providers and qualified to deliver courses on behalf of the Wine & Spirit Education Trust. The online course comprises the same content as the classroom course and you'll be able to ask questions, and interact, with your tutor LIVE during your online sessions.
The exam is a multiple choice paper, which you can sit by 'Remote Invigilation' on-line directly with the WSET. The price of the exam is included in the course fee which will be arranged, on a date and time to suit you, by Hertfordshire Wine School. Please be sure to read the IT and other requirements before committing to the on-line exam.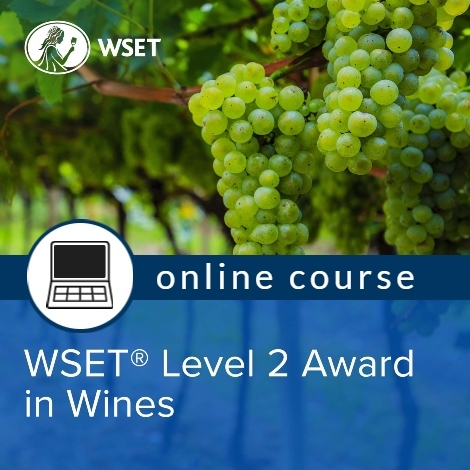 WSET Level 2 Online Course & Exam
Online
1:30pm
Only 3 places left!
Wednesday Afternoons. This beginner-to-intermediate level course provides a structured exploration of the world of wine and is suitable both for wine industry professionals and wine enthusiasts.