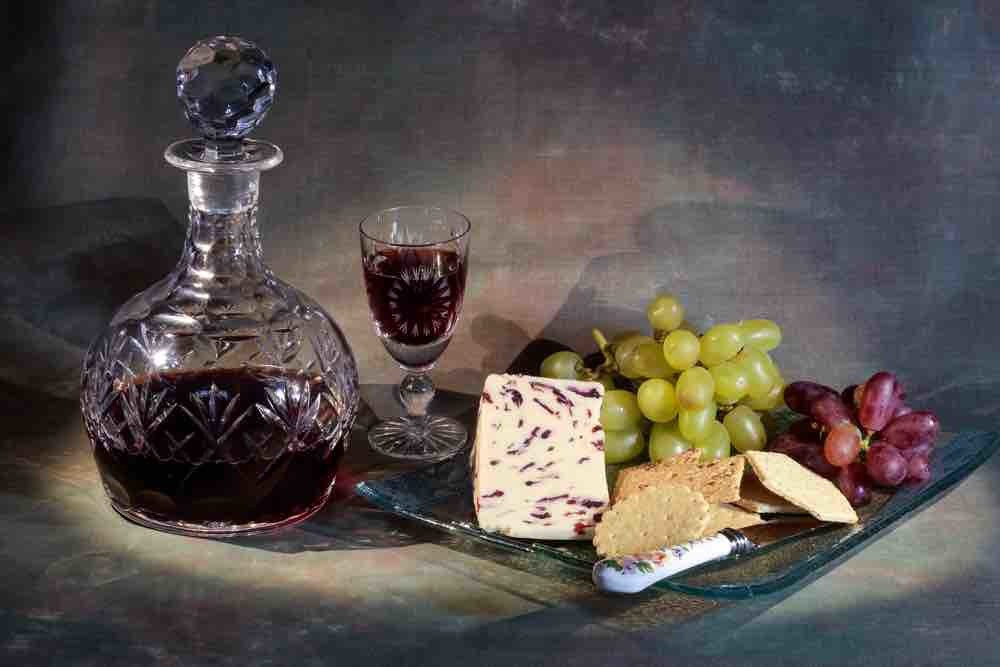 Event Description
You will have heard of Port and Stilton as a common combination so now is your chance to find out why this works. Besides, do you know of a better way to spend a cold November evening?! ;-)
You will taste your way through 5 luscious ports, while trying 6 different locally-sourced cheeses from the light and crumbly cheeses, to the rich and salty blue cheeses, plus introducing nuts and raspberries ... with Port, really? Really! There will be tried-and-tested pairings and some more unusual, eye-opening ones that will enhance the rich fruity flavours of the ports. This is a mind-blowing experience for your tastebuds ... what fun!
Among the ports you will try are:
chilled White Port - never tried it? It's delicious!

Tawny Port - A good aged tawny is like Christmas in a bottle.

Late Bottled Vintage (LBV) - taking its time in the bottle enjoy the richness from this style.

Ruby Port - There might even be a Vintage Port for you to try ;-)

chilled Rose Port - A drink revolution is upon us ... discover what the press is raving about!
This will be a relaxed and eye-opening evening, during which you will learn how Port is made and be surprised by the different styles. Experiment with some of the principles behind matching food to sweet wines like Port.
Local Wine Schools in the Press

'The best wine courses and classes in the UK'
Daily Telegraph

'Londons loveliest wine tasting classes'
Time Out Magazine