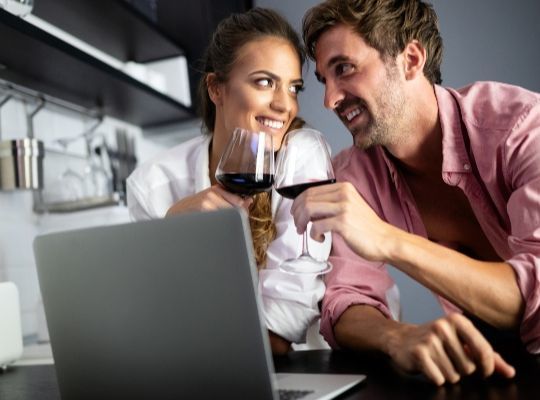 Your favourite wine school is now online!
Join us LIVE as we transport you to the corners of the globe from your own home using Zoom! Using Google Earth we take you to the vineyards, we give you all the information you need to better understand the wine in your glass and we listen to clips of the winemakers discussing the wines and how they make them. We even finish with a light-hearted review quiz to help you retain the things you learn.
We have partnered with a local wine retailer to deliver wines at 15% discount so that you can taste along. As soon as we see your booking we send details for ordering the associated pack of 3 wines and give you resealing advice so you can return to the wines over subsequent days (you don't need to finish them all there and then).
Recent Review: "We learned loads and had lots of fun. Super convenient and highly recommended," Tim Simcox.
Filter results
Weekend/day?
View options

'The best wine courses and classes in the UK'
Daily Telegraph

'Londons loveliest wine tasting classes'
Time Out Magazine

Best Wine Courses - "5 Wine Schools I rate"
Delicious Magazine