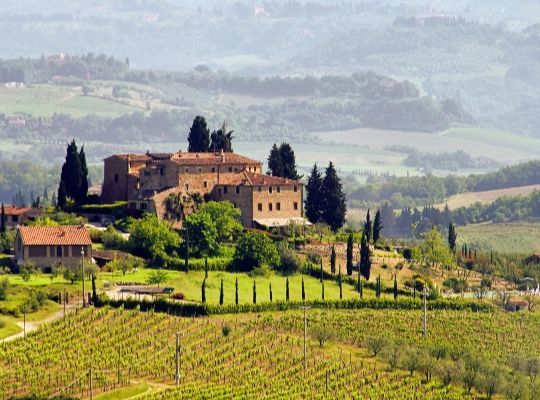 As seen on

Event Description
Welcome to an evening where we explore the wines of Italy which is famous for its food-friendly wine styles from classic regions such as & Veneto, Piedmont and Tuscany.
During this evening tasting we will spend some time paying our respect to these firm favourites and explore their enduring popularity.
However we will also look beyond the classics and discover a world of exciting new wines coming from up and coming wine regions that show there's another side to the world's largest wine producing nation.
With its proud history of strong regional winemaking traditions and literally thousands of indigenous grape varieties, Italy is both fascinating and confusing; but therein lies its appeal.
First we pay homage to the mighty Nebbiolo, the grape behind powerhouse wines such as Barolo and Barbaresco. Then we'll talk about the Veneto, home of Pinot Grigio. We will also explore the rolling hills of Tuscany and tempt your tastebuds with the biter-sweet fruit of Sangiovese in a Chianti Classico as we attempt to untangle some of the label terminology including Riserva, Classico & DOC.
We will then explore another side of Italy, the deep south where wines are made much more in the New World style and volcanic rock plays it's part in producing unique, mineral rich wines.
Professional ISO tasting glasses, all course materials including tasting sheets & water are provided
Local Wine Schools in the Press

'The best wine courses and classes in the UK'
Daily Telegraph

'Londons loveliest wine tasting classes'
Time Out Magazine